21 January 2014
Propaganda appoints five new members of staff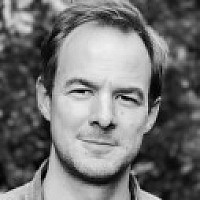 Leeds-based brand consultancy Propaganda has added five new members of staff.
Account director Michael Dye joins the business from Publicis Blueprint while project manager Paul Costello moves from Gratterpalm.
(l-r) Paul Costello, Jenna Stirland, Emily Booth, Corey Benfield and Michael Dye
Also joining the company is social account executive Jenna Stirland, junior social account executive Emily Booth and junior designer Corey Benfield.
Propaganda has recently picked up projects for Ann Summers, Connection and 24 Seven Communications Ltd.
Managing director Laura Kynaston said: "We are delighted to welcome Michael, Paul, Jenna, Emily and Corey to the Propaganda team.
"Starting the New Year with such a surge of recruitment is a reflection of the new business wins achieved in latter part of 2013 and the continuing strength of the business.
"It's important to note that two of the new recruits joined the team after working as interns, which shows that Propaganda is always on the look out for new talent and has a clear development pathway for talented individuals."