28 January 2014
Former Communisis MD joins Bloom as non-executive director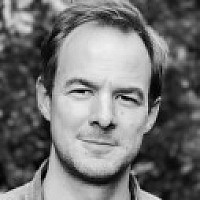 Gurdev Singh, formerly the group business development director at Communisis, has joined Leeds agency Bloom as a non-executive director.
Gurdev Singh
He'll work closely with Bloom's management team, led by CEO Alex Craven.
Singh is a direct marketing expert with over 25 years' experience. He's also been managing director at both Communisis and Howitt Limited (now known as DST).
He said: "I'm really happy to join the Bloom team and this is an exciting opportunity to help develop the agency's client base. I'm looking forward to working with their unique social media service, Whisper, which will provide new opportunities for businesses and brands."
CEO Craven added: "Gurdev will bring a wealth of expertise which stands to benefit each of the services offered by Bloom. He has a significant role to play as we look to develop our agency."
Singh was last year appointed chairman of The Printing Charity's re-established Yorkshire Committee.