29 October 2013
Marketing Cheshire's Kelly to head up Visit Royal Greenwich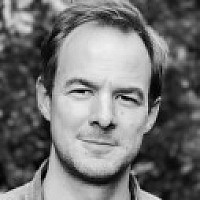 Barrie Kelly, director of marketing and client services at Marketing Cheshire, has accepted the position of chief executive of Visit Royal Greenwich.
The London-based destination management organisation has been put together by Royal Greenwich Council as it looks to maximise tourism opportunities for the borough.
Barrie Kelly
Kelly, who has also held senior marketing positions with St Helens Chamber, Visit Chester & Cheshire and The Mersey Partnership, will be taking up his new position on January 13th.
He was originally approached by the council and following a two-stage process over the summer, was confirmed in his role at the end of September.
He told Prolific North that he would be relocating to Surrey and that while he had no connection to his new patch, his wife's family were from the area.
He said: "I've always worked in the North and never thought I would end up in the South, but from a business and personal perspective it's a great opportunity and one I'm very excited about.
"Marketing Cheshire is seen as being one of most commercial destination management organisations. My task is to get the private sector involved with Visit Royal Greenwich and recreate the same kind of model there.
"It's an opportunity for me to create something brand new and put into practice the best things of my experiences in Cheshire and Liverpool."
Kelly said he was still waiting to hear about the full details of the operation he will be taking charge of, although he did say he would be inheriting a visitor information centre.