28 October 2013
Hastie ends 13-year spell as head of communications at Blackpool NHS Trust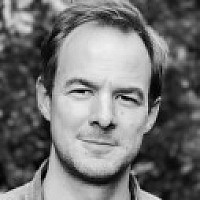 Caroline Hastie has been named as the new head of communications and marketing at Fendix Media, ending a 13-year spell as head of communications at Blackpool Teaching Hospitals NHS Foundation Trust.
Hastie, who will take up her new role next Monday, previously worked as a health reporter at the Lancashire Evening Post.
Caroline Hastie
Nottinghamshire-based Fendix is the UK's biggest public sector digital advertising network and counts several NHS Trusts, including Blackpool, as partners.
Andy Dixon, director and co-founder, said: "We are delighted with the appointment of Caroline as our new head of communications and marketing.
"She has an excellent reputation within the NHS and we are looking forward to her working with us to develop an outstanding communication function for Fendix."
Hastie added: "I am very much looking forward to the new challenge of working with such an exciting and innovative company. My experience in PR marketing and engagement will complement the skills of the excellent team already in place."
Earlier this month the trust made national headlines over a spoof flu jab campaign based on Reservoir Dogs.