02 August 2013
Regital prepares for "absolutely huge" year with new appointment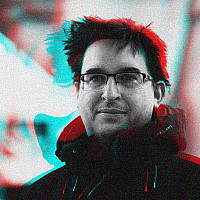 Regital has appointed Hannah Atkinson, formerly of Return on Digital as it prepares for an "absolutely huge" Q4.
It's part of the ambitious expansion plans outlined by the Manchester-based digital sales house earlier this year.
Today, director Ian Vint, told Prolific North they were planning to employ more staff to meet demand:
"The business has grown so rapidly over the last 18 months and we're now handling more than 250 campaigns every month, so we envisage quite a lot of growth over the next 6 to 12 months."
He explained that Atkinson's role was "critical" because of the experience she's gained from Return on Digital but also her marketing background. She'll be working in its campaign management team, which is headed up by Carly Smith.
The agency is now based in Manchester city centre and in April announced sales and campaign management partnerships with 6 digital display firms.