15 August 2013
Agencies offer Apprenticeships as University alternatives for A Level students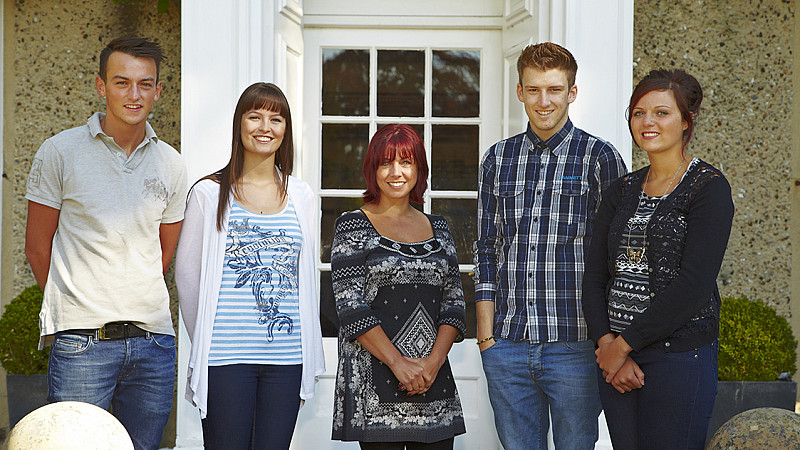 As A-Level results get released today and the fight for top University places gets going, it's worth noting that a number of PR and marketing agencies are now offering apprenticeships as an alternative to University.
Tangerine PR in Manchester is currently running the country's "first industry-led" social media apprenticeship and Manchester Digital has just teamed up with the National Apprenticeship Service to create 450 apprentice roles in the next 2 years.
Today, McCann Manchester revealed that 4 of its 6 teenage apprentices have now secured permanent roles at the agency.
McCann apprentices
18-year-old Amy Mayers and 19-year-old John Coulson will be joining the Aldi account team. Meanwhile Max Gordon and Jess Mathers, who are both 18 will be part of its digital design and development team.
The remaining 2 apprentices on the scheme are "in the process of deciing on their first career move in marketing."
"To have found permanent roles for four out of six of our current intake two months before the scheme concludes is testimony to the talents and skills of our apprentices and on behalf of the entire management team I'd like to congratulate them on their success," said McCann Manchester's talent and development director, Darren Minshall.
"The competition to join the scheme was incredibly fierce and we believe it is going to get even tougher this year as the success of our scheme spreads among people looking to embark on a career in marketing communications."
Applications for next year's apprenticeship scheme are now open at McCann.
If your agency is offering apprenticeships this year, let us know below: