13 June 2013
Senior appointments at Cube3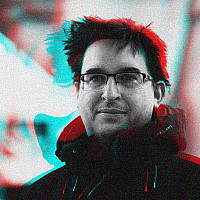 Cube3 has made a series of senior appointments, with a new head of digital, a technical lead and director of communications
Richard Whitehouse has been named head of digital, having moved across from HGA Creative, where he had a similar role.
"There is no denying the digital work that Cube3 produce is first class. I appreciate the way they apply planning and strategy to projects; but it's their ambition and the obvious motivation of everyone in the team that made it clear that this was the right move for me," he said.
He's joined in the digital department by new technical lead, Paul Rafter. Rafter joins from Custard where he was head of development for 7 months, prior to that he was a senior developer at CTI, also for 7 months.
"When a new project comes in, it's all about motivating the team, getting the strategy in place, developing the most cutting edge ways to find a solution, that's the biggest drive for me," stated Rafter.
Meanwhile Clair Morris has been promoted to the role of communications director. She's been working on brand and marketing development at the Manchester agency for almost a year.
Managing director, Karl Barker, explained that the appointments underlined the focus of the agency - "implementing commercial strategies not just delivering marketing outputs in isolation.
"This is turning into one of the most important times in the life of our agency. The new team members not only have the experience that fits our business model but also already have the attitude that fits Cube3; the straight talking, frank honesty combined with commercial intelligence, which, put simply, means we get things done."