07 May 2013
Murray swaps style for trade with new editor's role in Hong Kong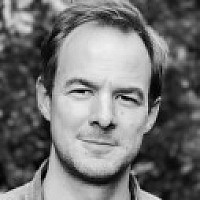 While discussions about direct flights from China to Manchester continue and a brand new talking shop opens to build bridges between Asia and the North of England, one channel to the East is already open – with the news that Tony Murray has been appointed as editor by the Hong Kong Trade Development Council (HKTDC).
Murray, a native Mancunian, may be better known to the North's marketing communities for his six years as editor of the much-missed Adline, the self-styled "marketing magazine for the regions".
He was also the launch editor of The Marketeer and the managing editor of The Drum, and later a regular contributor to How-do.co.uk.
Tony Murray: floating between jobs
According to its website, the HKTDC is "the global marketing arm for Hong Kong-based manufacturers, traders and service providers". The 47-year-old organisation has 40 offices around the world and also manages the Hong Kong Convention and Exhibition Centre, the city's largest venue for events, expos and concerts.
In his new role, Murray will be responsible for presenting the research component of the HKTDC's brief to the widest possible audience, through its 48 trade publications and its comprehensive website.
Prior to joining the trade council, Murray spent three and half-years as managing editor of Gafencu Men, a leading Hong Kong and mainland China men's style magazine. He also spent a year in Beijing as a section editor on the China Daily.
Murray said: "I started working on trade publications 25 years ago, so this is familiar territory. Hong Kong occupies a unique niche in the world, straddling both Eastern and Western cultures and – with the world's economic and political axes shifting ever eastwards – this is a fascinating place to be at the moment.
"Perhaps bizarrely, while job options for journos are dwindling in the UK and other English-speaking markets, the opportunities in Asia are still expanding. English is the language of wealth and the language of global influence – two factors of vital importance in these emerging markets.
"While the jobs are here, experienced English-speaking journalistic staff aren't. For those journalists free to relocate, Asia should high on their priority list. It's pretty much the only market that's hiring. I reckon if I'd stayed in the UK, I'd now be working in a call centre or dancing for pennies outside the Arndale."