19 April 2013
Trinity's Butcher reappears at Johnston Press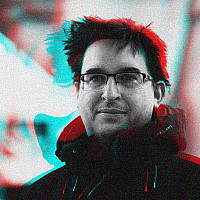 Warren Butcher, the former managing director of Trinity Mirror's North West and North Wales operations has returned in a similar role, at Johnston Press.
He's been named managing director of its North West and Isle of Man region, that includes the Lancashire Evening Post and Blackpool Gazette.
His main task will be to grow advertising across all his region's titles.
Butcher left Trinity in October 2012 following a major shake-up of the publisher's regional operations. He'd been in the post since May 2008 and had responsibility for its Liverpool Echo and North West Daily Post titles as well as its digital strategy.
His tenure saw some major changes in the North West, not least the Liverpool Daily Post going weekly.
Originally from Formby he'd spent 23 years at Trinity Mirror.