30 April 2013
New business development hire for Cheshire's APS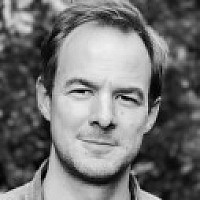 Cheshire-based marketing services provider APS Group has appointed Ken Moores as business development director.
He will be responsible for developing new revenue streams across APS Group's key vertical markets including retail, financial services, public sector, charity and automotive, and will report into executive director Kim Naylor.
Moores joins from HH Global, where he was business development director, and prior to that spent 10 years at the DSR Group.
He said: "The culture and vision is fantastic at APS Group and I am looking forward to working with such a close-knit team that truly cares about its clients.
"I intend to build on our pan-European client base as well as creating increasingly diverse and challenging business opportunities which I know our team are capable of delivering on."
John Holmes, executive director at APS Group, added: "We are delighted to welcome Ken on board. His insight and experience of the market combined with his second-to-none industry contacts makes him a great addition to the team and puts us in the perfect position to develop our customer base across the UK and beyond."