19 April 2013
Liverpool FC promotes Black to director of communications role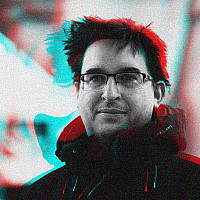 Susan Black has been named Liverpool Football Club's new director of communications.
She joined the club as head of internal communications in 2011, but since November and the departure of Jen Chang, Black has been running both its internal and external communications, on an interim basis.
"I have been fortunate to work alongside many talented people in the club for the past two years and it is a real honour for me to now lead the communications function for Liverpool," she stated.
"I am looking forward to my new role with an immense sense of pride and with it the opportunity to ensure we effectively engage with our key stakeholders whilst at the same time ensuring we live by the values that have made this great club what it is today."
Black has a Masters degree in public relations and communications as well as a PGDip from the Chartered Institute of Public Relations. Prior to taking up her role at Liverpool, she was head of communications at WYG plc and she's also been head of communications at NTL (now Virgin Media) and comms manager at Scottish Enterprise.
"Our communications team is an essential part of our business operation to manage the dialogue with all the club's key stakeholders," added managing director Ian Ayre.
"Having worked alongside Susan for the past several months, I am delighted to appoint her to this position on a full-time basis. Susan brings a wealth of communications experience to the club and will be a key member of my senior executive team."
Black takes immediate responsibility for all of the club's communications, that includes managing the press office, its PR, internal communications and photography operations.