05 April 2013
Journey9 appoints Southworth as part of "high growth strategy"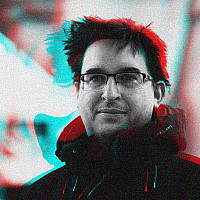 Journey9 has brought in Sophie Southworth to help the agency grow its client portfolio and pursue new sectors.
Southworth is the former UK marketing manager at Qurius and before that was marketing and business development manager at Hill Dickinson LLP.
She joins the Manchester agency as it embarks on a "three year, high growth strategy."
"2013 is shaping up to be pivotal year for us. The appointment of Sophie, together with a closer engagement with our US office, will contribute to the development of our UK business, now in its third year," explained managing director, Laura Wolfe.
Her appointment further strengthens its senior management team, following the arrival of head of digital Sam Hughes (formerly of mycleveragency) and Hannah Janikiewicz (ex iD Experiential) as head of experiential.
"As one of the most respected marketing agencies within the Northwest, and increasingly throughout the UK, this is a hugely exciting time. The growth of the agency in what have been tough market conditions speaks volumes and I look forward to sustaining this growth and adding to what is already an impressive client portfolio," added Southworth.