14 March 2013
Rob Parsons joins Yorkshire Post as Aisha Iqbal gets a new role at the YEP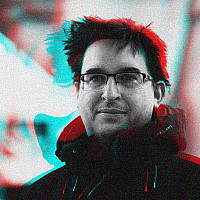 Rob Parsons has joined the Yorkshire Post as crime correspondent having left his previous job as a reporter on the London Evening Standard.
Across at the title's evening sister paper, Aisha Iqbal, previously a senior reporter on the Yorkshire Evening Post, has changed roles and is now the paper's consumer affairs reporter with a remit to cover stories both in Yorkshire and across the UK.
Of his new role, Parsons told Prolific North:
"I really enjoyed my time at the Evening Standard and was glad to be part of a great team. I was sad to leave, particularly as the paper is doing very well currently and is about to launch its own TV station.
"But working as crime correspondent at the Yorkshire Post was an opportunity I couldn't pass up. It's a paper with a great history and a proud tradition of investigative reporting. I'm also happy to be settling up North as both my fiancee and I have our families and lots of friends up here.
Parsons did his NCTJ qualification in Sheffield before joining The Sentinel in Stoke on Trent in 2004. He then moved to the Nottingham Post as a general reporter before becoming health correspondent. In 2010 he headed to the capital to work for the Evening Standard.