04 March 2013
Fuller fills digital role at Cirrus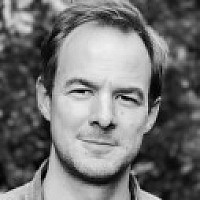 Simon Fuller has left TBWA Manchester to become digital solutions director at Cirrus, the brand engagement and leadership development specialists.
Fuller, 32, will now lead the digital offering at Cirrus, drawing on his extensive experience of digital strategy, software engineering and project management.
At TBWA, he scoped and created award-winning global digital campaigns for clients including EA Games, Manchester United, The Co-operative, PZ Cussons and GHD.
Carol Smith, managing director, brand communications at Cirrus, said: "Our brand engagement solutions help clients forge critical connections with their customers and other external stakeholders. Digital communications are an increasingly vital element of this, and Simon is a real innovator who will really enhance our capability. We're thrilled to have him on board."
Fuller added: "The brand landscape is changing rapidly, and is now shaped as much by people as it is by product – and nowhere is that more evident than in the digital space. Customers want more choice, more control, and more user-friendly ways of engaging with brands. Cirrus really understands this."
Wilmslow-based Cirrus recently announced mergers with marcomms agency The Raft and Oxfordshire-based talent specialist Xancam.