27 September 2017
Weatherhead the fourth senior figure to leave Amplifi in 10 months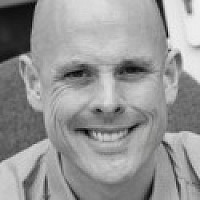 Rob Weatherhead has left his role as Head of Operations at Amplifi, taking the number of senior departures at the Dentsu Aegis-owned agency to four inside 10 months.
Weatherhead, who joined the Manchester agency from Tecmark in December 2015, is now working as a digital advertising consultant and conference organiser.
Digital Planning Director Gareth Rees left last November before being appointed as Planning Director at Epiphany in March this year. Commercial Development Director Kerry King left in March, while deputy Managing Director Emily Beresford-Lynn departed in June as her husband had got a new job in Boston.
A spokesperson for Dentsu Aegis Network North told Prolific North the moves were part of normal business.
"In a dynamic media environment, like all other businesses, we are constantly reviewing our structures to maximise opportunities and deliver the best results for our clients," she said.
"We have a strong leadership team in place to support our investment in Amplifi and the strengthening of our Amnet brand across all Dentsu Aegis Network North locations.
Overall throughout 2017 our headcount has grown 10% to almost 600 people across our offices in Manchester, Edinburgh, Leeds and Newcastle.
"Restructuring has created new opportunities, including creating 18 roles for apprentices which allow us to access emerging talent pools, as well as the promotions of 8 individuals into newly created senior roles pivotal to driving future growth in the digital industrial revolution."
Amplifi is the commercial trading division of the Denstu Aegis Network.