22 August 2017
Brazen hires first head of social media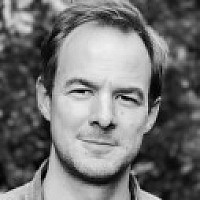 Brazen has hired Amaze's Lee Benecke to head up its social media division.
Benecke, who becomes the agency's first head of social media, was previously social and content strategist at Amaze, where he spent four years working on campaigns for Lexus, Unilever, The Co-operative Group and Pizza Hut.
Lee Benecke joins Brazen as its first head of social media
Before that he was head of social media at Leeds' Fuse8 Delete, and is a trained journalist having started his career at the Press Association.
Benecke's new role will see him head up a seven-strong team of social media specialists working on client strategy and campaign execution, both organically and within the paid-for space. He'll also work hand-in-hand with the agency's in-house content production division, Brazen LIVE.
He said: "Having watched Brazen from afar and being consistently impressed with the level of quality coming from the team, I am really looking forward to being on the inside and helping them to continue to pioneer within the social space."
Brazen CEO, Nina Webb, added: "His expertise in the social space is second to none and he's as Brazen as they come – fearless, ambitious, with a proper Northern charm."
Brazen currently runs major social media and content campaigns for clients including Wilko, Magnet, Lyons Coffee, Smithfield Foods, Mitchells & Butlers, Bacofoil and Great Northern Warehouse.