21 July 2017
MoneyGuru appoints channel director from Unshackled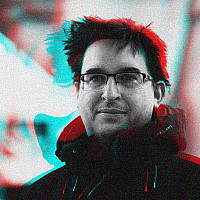 Cheshire-based consumer credit comparison site, MoneyGuru, has appointed Deborah Vickers as channel director.
Vickers, who's previously worked at MoneySupermarket, lastminute, Phones4U and Zuto, joins from Unshackled, where she was head of product.
She will be responsible for leading its expansion, following the company's launch last August.
"My role is to ensure that MoneyGuru.com is the partner of choice for all providers and make sure that our market-leading technology advancements go to market as soon as possible. Looking forward, I am hoping to explore other consumer offerings and products; we have some really ground-breaking things in the pipeline which I'm excited to be involved with," she explained.
"I'm really enjoying getting to know the talented MoneyGuru.com team and exploring the brand further and I'm looking forward to the challenges my new role will bring. MoneyGuru.com is already a strong brand, and as we build it and grow out the customer experience I believe we have the potential to be the leading consumer credit comparison site in the UK."
The company is part of the Macclesfield-based Quint Group.
"We're delighted to welcome Deborah to the MoneyGuru.com team. She brings a wealth of experience with her from the comparison site market, as well as having worked in technology and IT with some huge brands and will be an integral part of the growth of the company. At MoneyGuru.com we're always looking for the best talent in the sector to help us achieve our goals and complement our exceptional existing workforce," added Greg Cox, founder of MoneyGuru.com and chief executive and co-founder of Quint/
"What sets us apart from our competitors is the innovative technology that sits on the site. We are continually developing new technology to improve our offering and Deborah's product and technology background will help us achieve this."