04 July 2017
Asda's digital marketing director joins Thomas Cook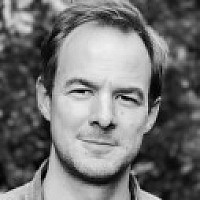 Asda's digital marketing director has joined Thomas Cook.
Chris Chalmers has moved to the travel company as its UK marketing and e-commerce director, responsible for all marketing and digital activity, and will report to UK managing director Chris Mottershead.
He was previously responsible for all digital marketing and CRM at Leeds-headquartered Asda, leading a team of 45, and prior to that worked at Jet2 and Tesco.
Chalmers replaces Jamie Queen, who will remain with the company as group marketing director, in charge of aligning the marketing and digital function across Thomas Cook's 16 markets.
Thomas Cook UK managing director Chris Mottershead said: "Chris' appointment will allow us to further develop our use of digital marketing to better target potential and existing customers.
"His strong experience in marketing and CRM will help build on the progress we've made in this vital area of the business."
Chalmers added: "We remain committed to putting the customer at the heart of all our marketing activities and demonstrating our personalised and individual approach to holidays.
"I am passionate about helping the business grow its online footprint while continuing with the great work already undertaken to build the Thomas Cook brand.
"I'm excited to have joined the team and look forward to inspiring new and existing Thomas Cook customers."