01 June 2017
Former Electronic Arts executive starts as Liverpool FC CEO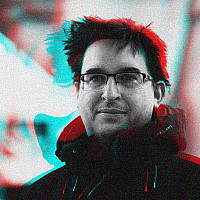 Peter Moore begins his new role as the chief executive officer of Liverpool FC today.
Moore spent 10 years in senior roles at gaming giant, Electronic Arts, most recently as chief competition officer.
Liverpool-born, he has also worked at Microsoft, Sega and Reebok.
"I am not only incredibly proud to be joining a club that I have held very close to my heart my whole life, but also extremely determined to give everything I have to bring success to Anfield," he told liverpoolfc.com.
"To be charged with the task of leading this incredible institution is a huge honour and I hope to be able to build upon the successes of my predecessor and use my experience and passion to do great things here.
"It's wonderful to be back home in Liverpool and embarking on a unique journey like this. I hope I can do our club and our fans proud."
The 62-year-old reports directly to the club's owners, Fenway Sports Group and replaces Ian Ayre who has joined 1860 Munich.
"During his distinguished career, Peter has demonstrated that he has the strength, vision, charisma and most importantly the experience of leading a global enterprise and moving it forward," read a statement from Fenway Sports Group.
"With his decades of extensive business dealings all over the world, he has a global reputation as a business leader.
"His value is enhanced by his deep-rooted connections to the city of Liverpool and the club itself.