03 April 2017
Former CEO Rob Cotton repaid £20k expenses after leaving NCC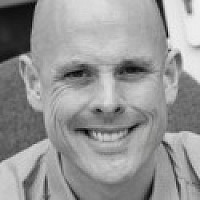 Former NCC chief executive Rob Cotton repaid almost £20,000 of expenses when he stepped down suddenly at the start of March.
His full exit terms have been disclosed by the Manchester-based cyber security and risk mitigation business firm in accordance with the Companies Act.
The former CEO, who had been with NCC for 17 years, will also serve only eight months' gardening leave, rather than the 12 stipulated in his contract.
"It was mutually agreed that this would be reduced to a period of eight months' garden leave, during which he would receive payment by monthly instalments equating to eight months' salary, pension and car allowance (total of £399,600) and would continue to receive benefits as usual," the company announced.
"He will cease being an employee of the Company on 31 October 2017. No further payments for loss of office will be made.
"In addition to the above, Rob Cotton reimbursed the Company with a cash sum of £19,596.70 in relation to expenses claimed."
Cotton stepped down on March 1st, a week after NCC announced that its adjusted earnings before interest, tax, depreciation and amortisation for the year would be around 20% lower than the £45.5 million to £47.5 million range it had provided in December, which had already been downgraded.
NCC refused to comment further when contacted by Prolific North.  The full exit terms can be seen here.