08 February 2017
WorkMobile appoints new business development manager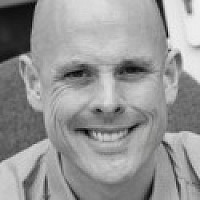 Manchester-based WorkMobile, a cloud-based data capture specialist, has appointed a new business development manager to bolster its expansion plans.
Alex Mansfield has more than 10 years' business development experience and will play a key role in helping WorkMobile expand its services across new sectors.
He has worked as a business development manager at a number of software solution providers including AccessPay, Discovery Education and ADP.
Mansfield said: "Having spent a large part of my career involved in the world of cloud based technology and business development, the role at WorkMobile seemed like the perfect fit. I'm extremely excited to be joining this ambitious team and look forward to helping the business grow and exceed its targets."
CEO Andrew Huntly added: "Alex is an excellent addition to our senior team and his wealth of experience and expertise will be vital in helping us to drive growth. Our aim over the next year is to expand our product offering into new business areas that will benefit from our solution.
"We feel that almost every business sector has a use for a solution that saves time and money, whilst promoting compliance and minimising risk. This year certainly looks set to bring some exciting opportunities for WorkMobile and we're really happy to have Alex on board."