23 February 2017
AO announces new CEO as Roberts steps down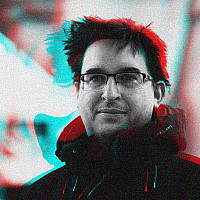 Bolton-based online retailer, AO World, has confirmed that John Roberts is to step down as chief executive officer.
He'll move into a newly created board role as founder, executive director.
Taking his place will be former chief operating officer, Steve Caunce. Caunce will now be responsible for strategy and performance delivery across the electrical e-tailer.
"I am as committed as ever to AO, both as an executive and as an investor, and remain hugely excited about the future of this fast-growing business," explained Roberts.
"Against the backdrop of our rapidly changing marketplace, my role will be to ensure that AO is even better placed to deliver for our customers and to be one of the most exciting places to work.  I am immensely proud to be handing over the CEO reins to Steve, who has been with me on the AO journey for more than 10 years.  This is the right time for this change - for AO, for Steve and for me - and I look forward to continuing to work closely together."
The announcement to the stock exchange this morning said that the change reflected the company's move from being a domestic retailer in the UK, to operating around Europe.
Steve Caunce added:
"I am looking forward to leading AO as its CEO.  AO is an exceptional business and as CEO, working as closely as ever with John and with the whole team, I am focused on our mission to become the best electrical retailer in Europe.  We will continue to do things the 'AO Way' - building our brand by offering consumers the very best customer experience, based on great choice, price and service. Our unique culture means that the passion of our people has never been stronger as we change the way Europe buys its electricals, simply by caring more and executing brilliantly."