03 August 2016
Moneysupermarket boss to stand down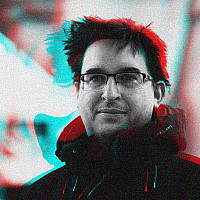 Peter Plumb, the chief executive of Chester's Moneysupermarket.com has announced that he's to step down.
The news was announced today as the company published its interim results.
Plumb stated that the move would happen "on or before" the Group's annual general meeting in 2017.
"Nearly eight years as CEO of the MoneySuperMarket Group have flown by," he said.
"We've built trusted brands, put in place new platforms and made switching a habit for many UK households.  For me, it's the right time to hand over the leadership baton and thank everyone in the team for their hard work and relentless determination to help more people save more money."
During his time in charge, the share price has risen from 45p to 302p, with its adjusted EBITDA up by 20%.
Today's results showed that group revenues were up 10%, with adjusted profit up 6%. Its Travelsupermarket brand has suffered from "challenges in the holiday market" with revenues down 19% for the half year.
The Group invested £10.4m in technology, including the build of a new aggregation engine and upgrading customer user experience.
Profit margins are down, which it explained were as a result of planned marketing spend. It added that it planned investing an incremental £5m in online marketing for the full year.