01 June 2016
MC2's Pearce to lead digital at One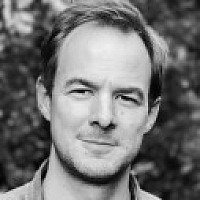 Paul Pearce is the new head of digital at Manchester agency One.
Pearce joins from MC2, where he spent four years, and has also worked for Inclusive Technology, Elevator Digital and Europress.
He will head up One's digital team and be responsible for the team, project management and strategy planning.
Paul Pearce
He said: "It's very exciting to look at digital as part of an integrated and connected solution. Part of my role will be to nurture the relationships between the disciplines here, push expectations, and provide clients with the best possible outcomes.
"I'm delighted to be joining One and work with the team and wider agency to identify new opportunities with existing clients and developing a broader offering across the board."
The news follows the recent appointment of Peter Davis as creative director.
Managing director Wayne Silver said: "The appointment of Paul as our head of digital comes at an exciting time for One. We have ambitious expansion plans for 2016 and Paul will be a focal point of our growth as we broaden our expertise and offering. We are delighted to welcome Paul on board."
One's clients include Alstom, Britannia, Hoover, Taylor Wimpey and United Utilities.