13 June 2016
BrightHR appoints first chief technology officer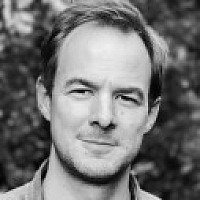 HR software company BrightHR has appointed its first chief technology officer, who will join as a board director as part of the firm's expansion plans.
Alastair Brown joins from Laterooms.com, where he has been director of delivery since 2014.
Alastair Brown
Led by CEO Paul Tooth and CMO Paul Harris, who formerly held senior roles at global accountancy software business Sage, BrightHR now employs more than 90 people at its Manchester city centre headquarters.
Tooth said: "Alastair joins the business at a very exciting time. Our product has launched to market with great success and our brand is fast gaining recognition as a major player in the HR software arena. With Alastair's expertise, we feel more ambitious than ever about our expansion and development plans over the next year and beyond."
Brown added: "It's very exciting to be coming on board as the expansion plans gather momentum. This is a key moment in the development of the business and I'm looking forward to the product offering growing greatly in scale and scope to meet and exceed the requirements of BrightHR's customers."