17 February 2016
Manchester City appoint Wix website design and hosting partner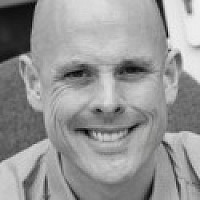 Web development platform Wix.com has been named Manchester City's official website design and hosting partner.
The company will collaborate with City in engaging with fans across the club's digital channels, including their website and social media networks.
Wix will also have a presence on matchdays at the Etihad Stadium, appearing on the club's pitchside LEDs during matches.
The partnership extends to City's sister clubs New York City FC and Melbourne City as well.
The partnership has been launched with the release of an online video featuring Pablo Zabaleta, Fernandinho, Nicolas Otamendi and Raheem Sterling.
They can be seen building a Wix website dedicated to the fans and the chants they love, with pundit Chris Kamara commentating on every click.
It ties in with a new Wix website, Sing Loud, Sing Proud, in which fans can listen to some of their favourite chants and upload their own renditions of City songs.
"We have seen great success advertising in the NFL's Super Bowl and now we're looking to expand to the most popular sport in the world – football," said Omer Shai, chief marketing officer for Wix.
"The partnership with CFG is a natural one as our two brands share values and vision, and we're confident it will boost the Wix brand amongst the massive fan bases of all three clubs."
Omar Berrada, group commercial director for City Football Marketing, said: "This partnership will not only introduce our clubs' global fan bases to an easily accessible online tool, but also provide them with opportunities to get closer to all the on-the-pitch and behind-the-scenes action."