12 February 2016
Former Tech North head joins Manchester Growth Company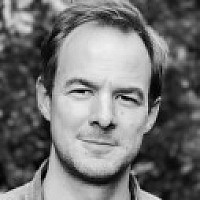 Claire Braithwaite, who recently resigned as the head of Tech North, has been appointed tech advisor at Manchester Growth Company (MGC).
The MGC, which was set up in 2013 and is an integration of the Manchester Solutions Group, Business Growth Hub, Marketing Manchester, MIDAS and New Economy, is aiming to drive a transformation of the Greater Manchester economy.
Braithwaite will look to boost the work it does to benefit the region's tech community, in addition to representing Greater Manchester's tech interest to new investors and "informing and influencing" public policy to support businesses in this space.
She said: "I'm delighted to be taking up the position of tech advisor at MGC and I look forward to working for businesses and with colleagues across Greater Manchester and in attracting overseas businesses to locate here.
"And following on from my previous role as head of Tech North I will continue to seek collaboration across the tech community across the North to champion and promote the region and the influential role it plays in building a Northern Powerhouse that will deliver prosperity for future generations.
"Today Manchester is in a strong position, with over 3,000 digital businesses and employing in excess of 60,000 people in digital. This is a transformational time for the city and tech has a key role to play in shaping its cultural identity and the lives of the people who live and work here as well as its economic success."
Mark Hughes, group chief executive of the Manchester Growth Company, said: "Claire offers a wealth of industry insight that I'm confident will prove invaluable in supporting MGC's work in promoting the sector; driving international investment and trade; in providing business support and a finance offer; alongside a skills solution for businesses in this sector."