28 January 2016
Camden Market ecommerce boss joins Allies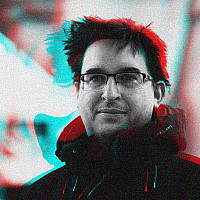 Chris Raven has been appointed as the new marketing director for York-based Allies.
He joins the specialist digital agency from Camden Market, where he was its head of ecommerce and CRM. Prior to that he was at XCM, working with companies including boohoo, Jack Wills, Fat Face, Heals and Nicole Farhi.
"I'm excited to be working with the Allies team; a young, vibrant and intelligent crew with a fantastic growing business.  Adding CRM to the service mix is a natural fit and I'll be guiding existing and new clients to add serious value to their marketing propositions, using what has to be the most flexible, customisable and robust solution I've ever worked with," he said.
Founder Ryan Atkins added that his arrival came following a deal with OroCRM:
"We have recently secured a partnership with OroCRM, an enterprise-level, retail specific CRM, data science and marketing automation platform. Chris joins us to lead the charge on delivering a truly unique offering.
"A 'retailer owned' CRM platform, delivered with expert consulting and strategy. This sort of ownership and control of functionality is completely new to the market. Combined with a strategic consulting team that can leverage OroCRM and a retailer's data to provide deep analytical insight into their customers and behaviour, then automating marketing based on that data."