14 April 2015
New SEO manager for Bring Digital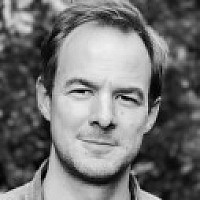 Matthew Fielding has joined Bring Digital as its new SEO manager.
Fielding, who was previously at Custard Online Marketing in Preston, has both client and agency-side experience working with a number of UK brands including Liverpool FC Retail, Red Bull Media and Nokia. He also spoke at last year's Brighton SEO conference.
Matthew Fielding
He said: "I'm delighted to join such a forward-thinking digital agency, which has seen impressive growth over the last couple of years and made some great appointments."
Fielding will directly manage the company's SEO service and have input into Bring's content and digital PR offerings.
David Ingram, managing director of Bring Digital, added: "We're really pleased to have Matt on board here at Bring. He has a wealth of experience working across a wide range of clients across a number of different industries. We're excited for him to start applying his extensive knowledge to our clients' campaigns."