18 February 2015
Search Laboratory strengthens PR and social media offer with new quartet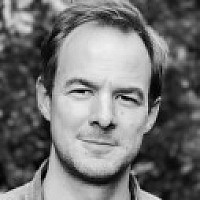 Leeds-based Search Laboratory has added to its PR, content and social media offer with four new appointments.
Account director Chris Woolford and SEO account manager Rory Mason have moved from Wolfstar, while multilingual search marketing manager Lauren Turner has joined from Turn Key.
New recruits Rory Mason, Chris Woolford and Lauren Turner
All three will be based in Search Laboratory's new West Park, Leeds office.
Additionally, the agency has promoted Joe Fitzpatrick to senior PR strategist.
CEO Ian Harris said: "PR and social are essential elements of SEO and online marketing in general and at Search Laboratory we have some excellent PR case studies that build huge SEO value.
"I'm delighted to welcome Chris, Rory and Lauren into the fold so that they can share their extensive communications expertise with the 150-strong team here at Search Laboratory. Together with the promotion of Joe, this key group will further strengthen our PR and social media offer to our current and prospective clients."
Search Laboratory has over 180 staff in total across offices in Leeds, London and New York. It's worked with clients including Chums and the Priory Group.