26 January 2015
Phil MacKechnie moves to Webtise as digital director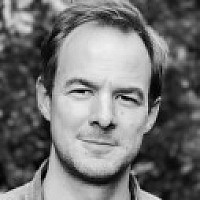 Phil MacKechnie, the former head of organic performance at MoneySuperMarket, has joined Webtise as digital director.
MacKechnie, who left the price comparison website last summer, also joins the board of the Wirral agency.
He'll be working with clients including LittleBlackDress.co.uk, Utility and Winfield's Outdoors, as well as helping to drive new business and increase the company's existing digital offering.
Phil MacKechnie
MacKechnie said: "It is fantastic to be joining such a progressive and accomplished board, and to have the opportunity to build a fresh new agency around modern SEO and content strategies.
"I'm excited to develop our digital marketing channels so that we drive growth in retail and e-commerce clients that share our philosophy."
MacKechnie has also been a panellist, speaker and judge at industry events, most recently as a judge at the 2014 US Search Awards in Las Vegas.
"We're thrilled that Phil has decided to join the team," said Justin Young, chief operating officer at Webtise.
"With his depth and breadth of understanding across different marketing channels and his extensive experience in the SEO space, Phil will definitely be a valuable addition to our fast growing and ambitious business. In the short time he's been with us he's already made a massive difference to our business by delivering high profile client wins."
Webtise said it was on track this year to deliver 100% revenue growth, and has also grown headcount from 19 to 36 over the past 12 months, with numbers expected to reach 50 by the end of this year.