25 September 2014
Patterson joins The Digital Consultancy from Discerning Digital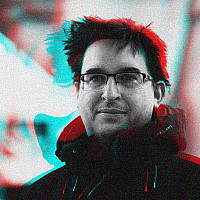 Ian Patterson, the founder of Discerning Digital in Manchester, has joined The Digital Consultancy in London.
During more than a decade in the North West, Patterson led digital operations at BJL, Moneysupermarket and Manchester City Council. He also established a digital offering at Studio North.
"This is an exciting time in the world of digital strategy, I'm pleased to have found an exciting organisation that understands business and offers grown up, actionable strategy backed up with insight. I look forward to helping grow The Digital Consultancy and have an exciting future ahead as we build further the digital transformational business offering," said Patterson, who will be heading up the firm's UK Digital Transformation offering.
The agency is seeking to expand operations and has recently opened an office in New York. Its client list includes BP, Castrol, GE Life Sciences, Pearson Education, Rolls-Royce and Warburtons
"Ian has proven, hands on experience in helping transform businesses through digital, he shares our commitment to an unbiased, evidence-based approach to digital strategy," added Chris England, co-founder and director at The Digital Consultancy.
"His work at Cable & Wireless and WWAV Rapp Collins, along with his North West brand experience makes for formidable strength-in-depth. We plan to use Ian's consulting experience to deepen our offering and expand our offering to our increasing client-base."
Prior to making the move, Patterson established Discerning Digital, alongside GMG Radio's former head of digital, Richard Lucas.
He will be writing a series of articles for Prolific North over the next few weeks called Digital Transformation Diaries examining digital business change.