01 August 2014
Tecmark bulks up with six new staff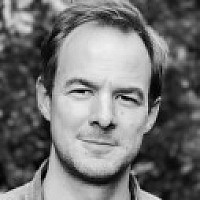 Manchester-based Tecmark has appointed six new members of staff.
The specialist multi-screen agency has brought in Aimee Green, Alex Bowers, Kaylum Sharp, Nazma Noor, Ryan Deas, and Sahida Aarndell.
Green joins as marketing manager from Claro Software and is tasked with helping the agency build its brand within the North West and nationally.
Bowers and Deas take up roles as PHP developers. Bowers is a published author of books on programming and runs successful online PHP training courses and videos, while Deas specialises in e-commerce and API development.
Also joining the agency are SEO account managers Kaylum Sharp, previously at theEword, and Nazma Noor, who moves from Return on Digital. Finally, Sahida Aarndell becomes a junior PPC executive.
The new appointments (from left) Nazma Noor, Alex Kelbas, Ryan Deas, Aimee Green, Sahida Aarndell and Kaylum Sharp
MD Richard Heyes said: "We are delighted to welcome Aimee, Alex, Kaylum, Nazma, Ryan and Sahida to the team, each new member will certainly place us in a very strong position going forward.
"As a business we are very focussed on developing our sector specialisms to strengthen each of our divisions."
Founded in 2008, Tecmark was set up by Heyes and Kevin Jones and works with clients including Paramount Pictures, BUPA and Speedy Services.