29 May 2014
Underwood joins Manchester Digital as skills consultant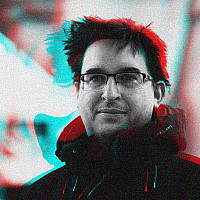 Manchester Digital, has appointed Vivien Underwood to advise on training and skills development for its 450 members.
She joins the independent trade association from Econsultancy, where she was head of professional development for more than 7 years.
In this new role, she will manage the content structure of courses and work closely with members to identify training needs.
"It's an absolute pleasure to be part of the proactive and busy team at Manchester Digital. I am looking forward to the new challenge and helping the digital sector in the North further strengthen its skillset, which will help to ensure the sector continues to flourish," she said.
During her time at Econsultancy, Underwood was responsible for growing the public course schedule and delivering training for 3000 people each year.
"The appointment of Vivien as skills consultant is great for Manchester Digital. The digital industry moves at such a pace that up-skilling and investing in your staff is more important than ever, to ensure you retain your competitive edge," added business development director Katie Gallagher.
"Vivien has a wealth of experience in the education sector and as the digital sector continues to grow, appointing a talented and experienced professional like Vivien who can focus on this area, is paramount to our members' development."