28 April 2014
Rckt continues growth with new senior appointment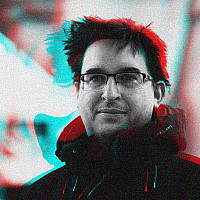 Sheffield digital agency, Rckt, is continuing its recruitment drive, with the appointment of Emma Cooper to head up its business development.
Cooper joins from the BAFTA-nominated "digital amusement specialists" Team Cooper, where she worked with broadcasters such as Nickelodeon, Sky, Radio 1 and CBBC.
"I've always really liked the people at Rckt and the work that they do. When they approached me to join them, it made perfect sense – we're a really good fit and I'm looking forward to being part of this next exciting phase for the agency," she said.
Cooper was one of the creators of the Fraxinus Facebook game for The Sainsbury Laboratory, it enlisted players to analyse genetic data to advance research into the Ash Dieback disease.
"We are thrilled to welcome Emma to the agency. She has a real flair for audience engagement and knows how to create projects that achieve results, whether that's through fun, humour or a competitive challenge. She shares our passion for the digital world," added Rckt's managing director Andy Barratt.
The agency has just completed work on the Concerts' website for the University of Sheffield's music department. It's also creating a new Open4 learning platform for Channel 4, which will go live this summer.