11 April 2014
Liane Grimshaw joins TheEword board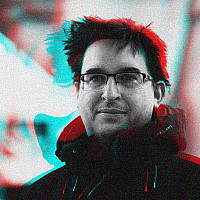 Liane Grimshaw has joined theEword as non-executive director.
Grimshaw was previously managing partner and board director at Amaze PLC, before taking up a short consultancy role at Click Consult last year.
At theEword, she will be supporting and advising the agency as it moves through a "pivotal period" in its growth.
"Although I've recently set up my own company – and had no further plans to consult or take on further non-executive positions – I made an exception for theEword," she explained.
"I really admire the business and its culture. In an industry that's constantly growing, theEword is a breath of fresh air and I clicked immediately with the senior team. It's extremely fulfilling to provide input and guidance to help further strengthen the company and set a future path that's exciting and ambitious, yet achievable."
She'll be joined by another new board member, Kleon West. The 24-year-old has been working at the agency since 2010 and has been named business development director.
"We're thrilled to be working with Liane. With her knowledge of the digital sector and understanding of our unique business model, she's an ideal asset to advise and assist us moving forward," added managing director Daniel Nolan.
"This is a key moment in our growth plan and with Liane and Kleon, plus our brilliant management team and staff, we feel we've got really solid foundations on which we can build even more success."