02 September 2013
Carat Manchester's Whitehead to leave for OMD role in Sydney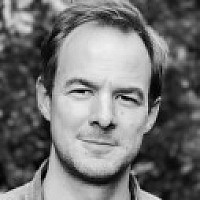 Jonny Whitehead, head of digital planning & innovation at Carat Manchester, is moving to Australia to take up a new role with global communications agency OMD.
The 29-year-old, originally from Bramhall, will be taking up the position of interactive director, based at OMD's Sydney office.
Jonny Whitehead
Whitehead, who will start his new job on November 5, told Prolific North he was "very excited" by the opportunity and had not yet seen his new employers in person - the recruitment process had been conducted entirely via Skype.
He will be reporting to OMD Australia national head Stuart Bailey, who previously worked for Carat London.
Whitehead will be heading up a team of around 10 and looking after multi-channel digital strategy for clients including Sony, Virgin Atlantic, Bose and eharmony.
Prior to Carat, Whitehead worked for R.O.Eye and Mediacom.