07 August 2013
Studio Mashbo seeks to grow further with new client wins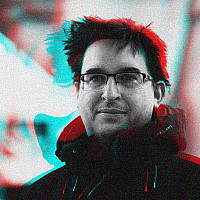 Liverpool's Studio Mashbo is planning on further growth, following a series of client wins and two new appointments.
It's just launched the new website for bus firm, Network Warrington and redeveloped the online and mobile presence for brand agency, Capitalize in London.
"It's exciting times for Studio Mashbo! We've doubled our team since we started the business. Since moving to larger studio space on Henry Street, we have also achieved all our targets.  With this next stage of growth, we're looking to continue recruitment and the generation of key client wins too," said managing director Gavin Sherratt.
The agency has recruited front-end developer David Fairbrother, who specialises in "responsive and mobile-friendly design" and studio ambassador, Shereef Hosney. Hosney, who's been a solicitor for 11 years will be focusing on business growth and development.
"Joining Studio Mashbo is a new career direction for myself, but I've joined a fresh and very focused digital agency. They're developing an amazing track record for delivering results to their clients. My legal experience and passion for helping people is only going to help this agency grow and I'm excited to be part of it!," he said.