13 August 2013
Bryant named editor-in-chief of technology blog The Next Web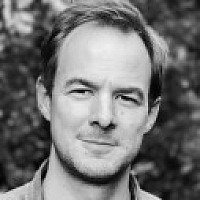 Martin Bryant has been promoted to editor-in-chief of technology blog The Next Web.
Bryant, who was the site's managing editor, is a well-known figure on the Manchester digital scene and is also a co-founder of start-up facility TechHub Manchester.
New editor-in-chief Martin Bryant
His new role will see him overseeing all site content as well as planning editorial direction. It's a newly created position and Bryant will continue to work remotely.
He said: "I'm pleased to take the role and very excited about the future for the Next Web. We're making changes and readers will be able to see them over the next few months."
Bryant's new role completes a rapid ascent up the ranks at the site, which he first joined as a part-time reporter in 2009.
He has also been the site's UK editor, European editor and managing editor. Prior to that, he was digital content editor at Marketing Manchester and a producer at Whalley Range High School.
The Next Web is one of the most well-read technology blogs in the world and currently has nine million unique users a month.
Privately owned, it was founded in 2008 by Boris Veldhuijzen and Patrick de Laive and is headquartered in Amsterdam.
Bryant will continue to report into CEO Zee M Kane, who said: "Aside from being one of the most respected, reliable, diligent and hard working content guys in the business, Martin has been with us longer than any other member of the editorial team."