26 February 2013
Ex-footballer Holt hangs up boots and joins SEONext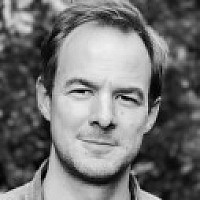 SEONext has appointed former Northampton Town and Oldham Athletic defender Andy Holt as its new head of commercial development.
The Manchester SEO agency marks something of a career change for the 34-year-old from Stockport, who will be hanging up his boots after 16 years as a professional footballer. He also had spells at Hull City, Wrexham and Corby Town before a knee injury forced his retirement last summer.
The new role will see Holt supporting the company's sales function, particularly within the sports market, as well as enhancing customer value through the ongoing research and development of its products and services.
Holt said: "I knew when my sporting career came to an end that I didn't want to rest on my laurels and it was important for me to forge a new path.
"I've always had an interest in online marketing and have been developing my skills in this area for some time. I'm excited by the challenges that lie ahead and feel that SEONext is the right company to support me on this journey.
Co-founder Mark Blackhurst
"I'll be working hard to help grow the business and will be taking the team-player mentality of the football pitch with me."
Mark Blackhurst, co-founder and director of SEONext, added: "We're thrilled to bits to have Andy on the team. He has a natural flair for sales and an iron will to succeed.
"He is already used to excelling in his field and we feel there is no better match for his expertise than at SEONext. His appointment will also help to spearhead growth in the sports and leisure market, which is a key target for us in 2013."
Based at The Sharp Project, SEONext recently announced a 60% increase in turnover with operating profits of £1.6million.
Other recent appointments include Jason Asante-Appiah, head of SEONext local, and SEO strategy managers Jade Merabi and Joel Williamson.