05 October 2017
Factory appoints Chief Content Officer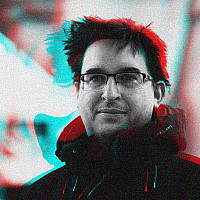 Animation studio, Factory, has appointed its first ever chief content officer.
Zoë Bamsey joins from Coolabi Group, where she was director of production and development. Prior to that, she was executive director of programming and director of worldwide programming strategy at Disney.
At Coolabi, she was responsible for sales, production, funding and development of programming for a number of shows, including Factory's The Clangers and Scream Street.
"I have greatly respected Factory as a partner, and their admirable formula of carefully curating unique and engaging properties and infusing them with creative passion and energy," she said.
"I am excited to now be on board as a part of this great team to help them realise the tremendous opportunity of growing the company with an enhanced portfolio which will thrill and engage audiences globally. "
The move is part of a plan to develop and produce its own properties and enhance its position as one of Europe's leading animation studios.
"Zoë has an undeniable track record in children's entertainment and is the perfect person to help us achieve our ambitious growth goals.  Zoë stands for creative excellence and will be an ideal global ambassador for our studio," added Phil Chalk, chief executive officer, Factory.
In the new role, she will be responsible for identifying new opportunities and IP.