18 May 2017
Red's Sherry to head up BBC Drama in the North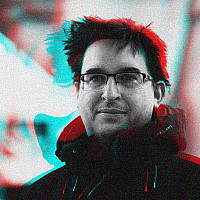 Red Production Company's Tom Sherry has joined BBC Studios, to head up its drama operation in Salford.
As head of Drama-North, Sherry will be responsible for growing new business for the division, which last month launched as a commercial subsidiary.
"I'm really excited to have someone of Tom's experience and standing heading up our drama operation in the North. In BBC Studios we're focused on attracting, retaining and offering creative talent from around the UK the best possible creative opportunities so we can continue to make quality drama, enjoyed by audiences across the globe," said Nick Betts, director of scripted.
At Red, Sherry worked across development and new commissions, and was executive producer and producer on a number of its high profile dramas, including Ordinary Lies, New Tricks and Paranoid. He's also worked on Prey, Scott and Bailey, Murphy's Law and Queer As Folk.
"I'm delighted to be joining Nick and the team at this genuinely ground breaking time, when BBC Studios can work with all broadcasters and bring its world-class drama to new audiences and channels. To do so based in Salford presents a fantastic opportunity to tap into the huge array of talent in the region," he said.
Sherry begins the role immediately and will be putting together a team to create shows for the BBC and commercial broadcasters.