06 January 2017
Jobs of the Week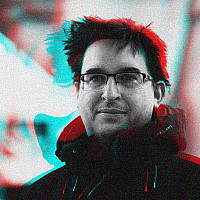 A round-up of some of the most recent opportunities listed on Prolific North.
Managing Director Designate - Prolific North
Location - Greater Manchester
Salary - OTE £70k/£80k plus options
You'll be joining one of the leading marketing and creative brands in the UK and your initially focus will be selling, leading and developing the company's growing sales operations. You'll be comfortable working alongside the editorial team and third party partners to deliver our services. This is a chance to lead Prolific North into the next phase of its development.
Business Advisor / Innovation Advisor (Manufacturing/Product Design) - Business Growth Hub
Location - Manchester
Salary - £31k-£48k
You'll work with a range of partners, including universities, research establishments and private sector specialists. You will have a background in industry or technology and you'll be working with a team which helps to identify market opportunities and diagnose barriers holding back the exploitation technology or ideas.
Business Advisor / Innovation Advisor (Leadership) - Business Growth Hub
Location - Manchester
Salary - £38k-£42k
This role is for someone who's passionate about business innovation and wants to become part of a growing team of specialist innovation advisors. You'll have a background in industry or technology and ideally relevant experience in delivering advice and support.
Communications Officer / Media Relations - The Regenda Group
Location - Liverpool
Salary - £27k-£29k
Managing media relations across the group and its subsidiaries, you'll be maintaining strong levels of positive media coverage and providing proactive, reactive and crisis media relations. You should be educated to degree level and have experience and ideally a professional qualification in media relation/PR.
Middleweight Designer - Workshop Marketing
Location - Altrincham
This is a chance to have an impact on a growing agency, working across a variety of clients across branding, web design, exhibition, animation and infographics. You should be familiar with the Adobe CC packages and particularly Illustrator. Knowledge of After Effects and understanding of HTML/CSS would be a bonus.
Media Assistant - Alchemy Media
Location - Yorkshire
Working across all paid media channels, including TV, radio, outdoor, digital and print, this is a stepping stone to the role of media planner buyer and the chance to work at a small, independent media agency.
For all latest opportunities, see our jobs board or follow @prolificjobs.