07 October 2016
Former ITV Yorkshire exec to lead Yorkshire and North East Film Archive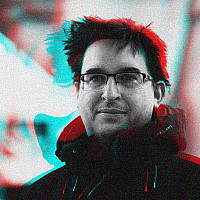 Colin Philpott, who's led the Yorkshire and North East Film Archive for the last 10 years, is to step down.
He'll be replaced by Clare Morrow, the former chair of Welcome to Yorkshire and controller of news and programmes at ITV Yorkshire.
The organisation champions the regions' moving image heritage collections, made up of more than 50,000 films, from the earliest days of filmmaking, through to the present day.
Morrow is currently a non-executive director of Bettys and Taylors of Harrogate, and the Rugby Football League. She was previously a non-executive director of the Leeds Teaching Hospitals NHS Trust, as well as network manager of the Broadcasting and Creative Industries Disability Network.
During her 15 years at ITV Yorkshire, she was responsible for Calendar News and a regional programming slate, which included The Way We Were, a series which drew heavily on the archive.
"I've been a supporter of the Archive now for many years, and am delighted to take on the role of Chair. I firmly believe these collections should be recognised as one of the most important visual records of life in our region over the past 130 years. These are not feature films, they are films made by professionals and amateurs alike who wanted to document the people, places, events, cultures, traditions and communities across the region, and they now reveal an extraordinary record of our times," she said.
"These collections are so important because they have so much meaning to people. We have an almost universal desire to see our lives, and the lives of our parents and grandparents, captured through moving images. Seeing our towns and villages twenty, fifty or eighty years ago, our workplaces, homes, cars, sports, weddings, holidays – there simply is no more powerful medium than the moving image to convey the collective and individual sense of people, place and identity."
Her predecessor, Colin Philpott oversaw the merger with the North East Film Archive in 2012. Philpott, a former head of BBC Yorkshire and director of the National Media Museum, had been due to step down last year, but remained in his post until a new chair had been appointed.
"I am delighted that Clare has agreed to take on the position as Chair of the Yorkshire Film Archive. She will be a tremendous asset and I know that I speak on behalf of the whole Board in welcoming her to the new role. I have known Clare for almost twenty years and I know she will bring fresh insights to the challenges that face the Archive," he said.
"I have thoroughly enjoyed being involved with the Archive over the past decade and I'm delighted that we have been able to grow the collections, increase opportunities for people to see and enjoy the collections and am also pleased that we have maintained the financial resilience of the organisation through difficult times."