26 September 2016
Former BBC producer joins University of Salford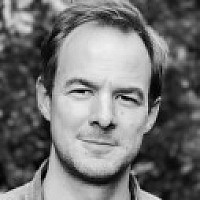 A novelist and former BBC producer has begun teaching on the University of Salford's Creative Writing programme.
David Savill, whose novel They Are Trying To Break Your Heart was published by Bloomsbury earlier this year, joined the university earlier this month.
David Savill
They Are Trying To Break Your Heart, in which a series of characters damaged by the Balkans war find themselves caught up in the 2004 Boxing Day tsunami, was described by the Times Literary Supplement as having "a faultless control of narrative pace".
Savill previously worked as a producer on BBC current affairs programmes including Panorama, This World and the World At One, as well as lecturing at Imperial College, Brunel and the University of East London, and was the programme director at St Mary's University MA in novel writing.
He said: "It's an enormously exciting time to be joining The University of Salford, where so many great practitioners are coming together to create a genuine artistic buzz around the New Adelphi Arts Centre, the new home of the School of Arts and Media.
"Salford has a radical tradition, and I'm looking forward to making it a home for the development of challenging, but popular novels."