15 July 2016
Culture Secretary "honoured and humbled" to join the cabinet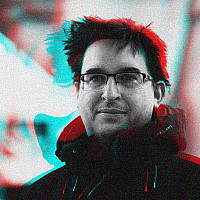 Karen Bradley, the newly named Secretary of State for Culture, Media and Sport, says she's "honoured and humbled" to join Theresa May's cabinet.
Prolific North has put a bid in to speak to the MP for Staffordshire Moorlands, but earlier this afternoon she released a short statement regarding her new appointment:
"I am honoured and humbled to be asked to join the cabinet. I am looking forward to bringing all the experiences from representing Staffordshire Moorlands, including broadband and tourism, to my new role as DCMS Secretary and to getting to grips with all the duties that come with representing Great Britain globally, especially given all our fantastic creative industries."
She will have arrived at her desk with an overflowing inbox, the BBC Charter renewal is now imminent, plus there's also discussions about the potential privatisation of Channel 4.
Then of course, there's fall-out from Brexit and how culture, media and indeed sport will react.
Little is known yet about what the former Home Office minister responsible for preventing abuse and crime, is likely to bring to the job. Although supporters say the Manchester City fan has a "strong commercial understanding."
Brexit - What it means for the sector plus reaction
This will have been honed from a pre-political career as a chartered accountant and tax adviser for KPMG.
In her first speech in the Commons, she talked of simplifying tax and cutting red tape and she's also talked about using easier tax systems, to promote entrepreneurship and giving the UK economy a "turbo boost."
She is also "passionate" about child safety online and last month admitted that she quit Twitter because she'd received abuse:
"I am not on Twitter now," she said in the House of Commons. "There is a reason I am not on Twitter. I just decided I didn't want to listen to this kind of nonsense."