06 June 2016
Monday Moves: The Regenda Group, Prolific North, Amaze, Blackburn College and more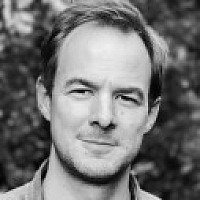 A number of new opportunities were added to our jobs board over the past week - we've collated them below:
On the jobs board this week, here at Prolific North there's a rare vacancy for a senior sales figure to take up the post of Expo Sales Director.
The successful candidate will take ownership of a brand new Expo, to be held in 2017, and must have experience in selling products and services to organisations covering one or more of tech, digital, eCommerce and innovative marketing services.
Blackburn College has two roles going this week - Senior Brand Manager and Brand Manager, based on its £65million campus for an Ofsted Grade 1 College, earning an attractive salary and holiday package?.
The Regenda Group is recruiting a Communications Manager to work at its new offices in the heart of Liverpool city centre.
It's looking for an experienced communications and marketing professional, able to devise and implement "great marketing and PR plans".
Amaze is looking for an experienced Head of Digital Delivery to oversee the delivery of its services across our UK, European, Middle East and evolving US client base.
The Manchester agency is also seeking a Digital Comms Project Manager to manage its production team, ensuring adherence to client briefs, project plan and delivering to quality, deadline and budget.
Endless Gain is after a Senior Researcher for what it describes as a "great opportunity for a keen self-starter to carve out their own role in this new company".
Absolute in Bolton is looking for a Business Development Manager, and is also looking for a similar role based out of London.
There's another Business Development Manager position going at MaD (Media and Digital Limited), which is currently relocating to the Warrington area.
And finally this week, Revolution Viewing in Leeds has an opening for a Project Coordinator.
For all latest opportunities, see our jobs board or follow @prolificjobs.