02 June 2016
BBC's Jenny Baxter to lead Factory Manchester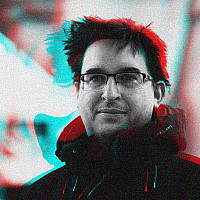 Jenny Baxter, the chief operating officer for BBC England, has been named as project director for Manchester's £110m arts and cultural scheme, Factory Manchester.
Currently based at MediaCityUK, Baxter will join the project in the autumn. She was named COO at BBC England in February last year, replacing Alice Webb, who's since become director of BBC North.
"The Factory will showcase world-class creativity in the heart of this region and I am thrilled to be appointed to lead its development.  It will be a stunning building that is going to make a key contribution to the UK's ambitious cultural future," she said.
The Factory was a key cultural element of the Chancellor's 2015 budget, with £9m a year pledged in funding, when it opens in 2019.
At the time, George Osborne stated:
Inside the proposed Factory arts centre
"One of the biggest economic investments we can make in our nation is in our extraordinary arts heritage. That's why, as part of our package for the northern powerhouse, we have backed the Factory with significant investment because we know it will provide an outstanding new arts venue to be enjoyed by people of all ages and backgrounds for generations to come."
The new building, in the St John's area, is being designed by Dutch architect, Rem Koolhaas and will include digital capability, "hyper-flexibility" and large spaces for artists to perform and collaborate.
"We are very pleased to have secured such a creative, experienced leader for this hugely significant cultural project, especially as she comes from one of our great creative partners here in Greater Manchester, the BBC," stated Sir Richard Leese, Leader of Manchester City Council.
"Jenny will work with our artistic partners MIF [Manchester International Festival] as well as Arts Council England and our partners in government, to ensure this new building benefits the whole cultural ecology of the North."