08 April 2016
Polly Hill joins new creative team at ITV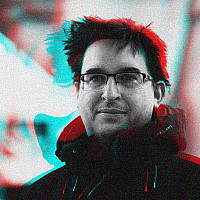 ITV has announced the make-up of its new creative team, which includes the former controller of BBC drama commissioning, Polly Hill.
Her arrival is part of a series of senior changes across ITV Network and ITV Studios.
Hill has been named head of drama within the network commissioning team; former Optomen MD, Sue Murphy, joins ITV commissioning as head of factual entertainment; while Siobhan Greene moves from ITV Studios to take up the role of head of entertainment in commissioning.
Replacing Greene, will be Angela Jain, who's been named managing director of ITV Studios Entertainment, while Rosemary Newell the former senior vice president of content and operations at Discovery Networks International, will become ITV's head of digital channels and acquisitions
Meanwhile, Peter Davey has been promoted to the role of head of comedy entertainment.
"A channel's programming is only as good as the choices the commissioning teams make, and so it is vital to have the best people possible in these crucial positions. I'm delighted to announce that Polly, Sue, Shu, Peter, and Rosemary will be joining imminently to lead the programming team through the next phase of ITV's output," said Kevin Lygo, ITV director of television.
"Each of them bring a blend of passion and experience to the roles and I'm confident that as a team we can continue to build on the raft of shows that help to make ITV Britain's most popular commercial channel."
Hill became controller of BBC drama commissioning last year, when Ben Stephenson moved to Bad Robot. During her time at the BBC, she has backed series including Red's Ordinary Lies and The Driver, plus In The Club and Death Comes to Pemberley.
"After 11 years at the BBC I am proud to be leaving it at the top of its game.  ITV has always played a vital part in the landscape of British drama and shows such as Cracker, Prime Suspect and Band of Gold, had a huge influence on me and the drama I wanted to make.  I am proud to be joining ITV and will lead the drama department into its next exciting chapter, making the very best popular drama, which will feel original, distinctive and authored. It's a new journey for me and I can't wait to start," she said.
As head of entertainment, Siobhan Greene takes commissioning responsibility for the like of The Voice and The Voice Kids, which will move to ITV from 2017.
"The chance to do the job in a completely new way is a huge reason why I wanted to do it. I love entertainment with all my heart and I want to help keep these shows shining brightly, whilst also getting a chance to create the new," she explained.
Hill, Murphy, Green, Davey and Newell will all report to Kevin Lygo, with Jain reporting to Julian Bellamy.