25 April 2016
Monday Moves: TheLADbible, The Digital Catapult, Caterforce, VisitBlackpool and more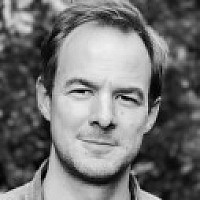 A number of new opportunities were added to our jobs board over the past week - we've collated them below:
There are two exciting roles going with TheLADbible on the jobs board this week.
The publisher, which now has 85 staff across its offices in Manchester and London, is looking for a YouTube Coordinator who will work to grow TheLADbible's presence on YouTube.
It's also looking for a Supervising Producer who will help to drive the growth of TheLADbible's video output across its channels.
Caterforce, the buying and marketing group based in Macclesfield, is on the lookout for a Group Marketing Manager to join the organisation to develop and manage a marketing strategy including print and production.
An "enthusiastic and committed" PR officer is sought for the role of PR/Communications Officer within the VisitBlackpool team at Blackpool Council.
You'll be assisting the marketing of the destination locally, regionally and nationally, using traditional and digital media channels.
Warrington Borough Council is seeking a Senior Internal Communications Officer to support its fast-paced transformation in a challenging financial climate.
Home Agency is looking for Digital Account Managers with two or more years' experience, while Amaze has openings for a Digital Art Director to lead the creative delivery on one of its new accounts and a Digital Senior Account Manager to work on three of its key clients.
Fluid Digital is looking to boost its marketing capability with the appointment of a new Head of PPC to head up its own department.
Data sharing growth organisation The Digital Catapult is looking for a IOT Technologist who can be based either in Bradford, Sunderland or Brighton.
It's also searching for a Centre Community Development Manager.
HGA, the integrated communications agency, has an opportunity for an Events Producer who will lead projects from initial brief to on-site delivery. A minimum of two years' industry experience is a must.
Cumbria Tourism is seeking a "creative and enthusiastic" PR Executive to help promote the work of Cumbria Tourism and to profile the Lake District, Cumbria, as a visitor destination.
Nugent Care, a charitable organisation which offers a diverse range of support to adults and children across Liverpool and throughout the North West, is after a Marketing and Communications Assistant.
For all latest opportunities, see our jobs board or follow @prolificjobs.